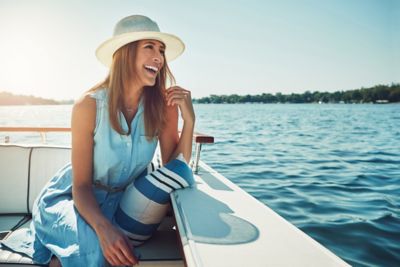 Nile Cruise Ships by Mövenpick Hotels & Resorts
Our Mövenpick Nile cruise ships send you on a fascinating journey on one of the world's most famous and beautiful rivers. The Nile, the true gem of Egypt represents a true source of life, fertility and wealth of the ancient world and today. Cruise the Nile and explore the mysteries of 7,000 years of ancient Egyptian history.
Our Nile cruise holidays combine top facilities, premium service and fantastic shore excursions from Luxor and Aswan or on the Lake Nasser. Choose one of our 8 cruise ship concepts with journeys from four to a maximum of twelve days. We will make your Egyptian Nile cruise an unforgettable experience.