Mövenpick Hotel Wellington
About this hotel
The newly opened five-star Mövenpick Hotel Wellington overlooks the vibrant Cuba Quarter, within walking distance to Te papa, art galleries and museums, and offers easy access to Wellington's best restaurants, bars and shopping destinations.
Mövenpick Hotel boasts stellar gastronomic offerings.  Forage Restaurant, open for breakfast and dinner, serves New Zealand-inspired cuisine set to a panoramic city backdrop. Forage Bar serves a range of drinks, including coffee, beers, wines and spirits, until late.
All guest rooms and suites are designed with luxurious textures in gilded shades, guests will enjoy city or harbour views and premium amenities including luxurious bedding, 42″smart TV, pillow menu, and tea & coffee facilities. Reception is also available 24 hours a day.
Chocolate Hour is a Mövenpick signature experience for guests.  Every day the hotel serves up 60 mouth-watering minutes of cocoa indulgence to make sure your day is a delicious one.
Help yourself to the good life at Mövenpick. Unwind or invigorate in the 12m indoor heated lap pool, rejuvenate in the sauna or partake in an energising workout in the fully equipped gym. 
Indulge in our sweetest moments
Restaurants & Bars
The Place to Savour Life
At Mövenpick Hotel Wellington we believe in indulgence done right, treating our guests to deliciously fresh cuisine, abundant treats and flavours that are unmistakably Mövenpick, all served with a generous portion of heartfelt care. Indulge at Forage Kitchen + Bar for breakfast and dinner.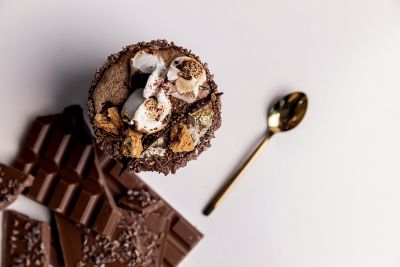 scroll up for previous option
Chocolate Hour
Tick-tock, it's mmm-o'clock, with all our hotels and resorts serving up 60 mouth-watering minutes of cocoa indulgence every afternoon, making sure your day's a delicious one.
scroll to show detail options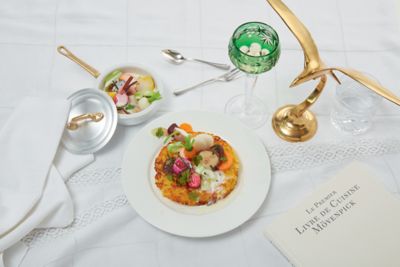 scroll up for previous option
Signature Flavours
Swiss dishes like you've never tasted before, prepared with care and served from the heart in our restaurants worldwide.
scroll to show detail options
Facilities & Activities
Where Life Tastes Sweeter
Help yourself to the good life at Mövenpick. From sunny pool days to indulgent spa time, energising workouts to immersive cultural experiences, we invite you to drink it all in.
Meetings & Celebrations
Memorable Meetings & Sparkling Celebrations
scroll up for previous option
Meetings that satisfy
With enticing venues and a menu of professional services, our meetings solutions are a recipe for success.
Find out more
scroll to show detail options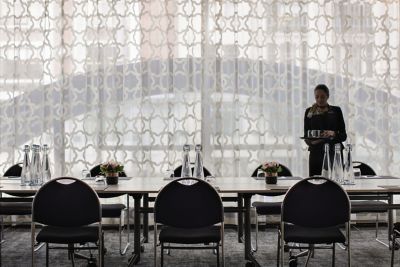 scroll up for previous option
Events bursting with flavour
With a touch of sugar, spice and everything nice, we'll help you celebrate life's rich moments.
Find out more
scroll to show detail options
Practical Information
Practical Information
Reviews
lcairns98
26/01/2023 From Tripadvisor
Not a 5* hotel
Stayed here as part of a planned trip around north island. Was really looking forward to a 5* stay as our other previous hotels had been sadly lacking. Despite stating it is a 5* it clearly isn't. Firstly there was no concierge we had to manoeuvre a very full trolley ourselves. Once in the room there are no drawers to store items of underwear or such like (we had to used the desk) and very little storage in the wardrobe. Air conditioning is very noisy so disturbing at night when wanting to sleep Chocolate hour was a joke it's a chocolate fountain some children's jelly like snakes bits of fruit and cake Restaurant is staffed by mainly untrained youths who have no clue what do do - the chefs telling waiting staff where the tables were located. Service is extremely slow and food sits on the pass whist waiting staff walk past. Our 2nd experience in there (because of the weather) we were told that the bar snack menu was not for the restaurant (it was pointed out that previous night we had been given that plus the room service and the dinner menu and told we could have food from any one her reply was that was a mistake then proceeded to give us the snack menu) she was very unprofessional and lazy disappearing on many occasions that said so did the staff. Room has a desk and chair) but not an office chair) so doesn't fit under the desk. Toilet roll continually comes off the holder because the lip on the end is not big enough very annoying. There is no 'easy' chair to relax in Numerous unnecessary cushions on the bed. Parking is $30 per day but they fail to inform people you can park at the rear of the hotel for free! Not sure about you but I have stayed in many real 5* hotels and this is nowhere near them in respect of service or amenities.
J8423ZYkatiea
20/01/2023 From Tripadvisor
Okay, but wouldn't get your hopes up for a 5 star experience.
Checked in fine, decor was nice and room had a good city view. We were out at the museum so missed Chocolate Hour but a quick call to reception and a kind staff member offered to make up us a tasting plate which my child really appreciated. Downsides: very noisy aircon, sauna wasn't working and kids space wasn't open even though the sign said it would be unoperational for 2 days prior to our stay. The remote control in our room was so dirty and gross, l went to get some antiseptic wipes from the gym area, but their dispenser had run out, so I bought some at the supermarket! In the context of Covid I would have expected better cleaning of high touch areas in the room and other areas of the hotel, and certainly in a 5 star hotel it's these details that should be taken care of as part of daily checks and quality control.
sharonsF6839AY
12/01/2023 From Tripadvisor
Go to movenpik bar.
Great mascarpone truffle fries at the bar Can't get enough of this bat and their wine list. This place is great and that's what I wanted to say but they make me keep writing. Haha 300200200200 charachyets. Yuk. Don't like their silly rules. Shepahers reataurant is awe full and this place is great.
chm877
06/01/2023 From Tripadvisor
Great views excellent service
Our room had a lovely view and ample space for us and our 5 year old. The swimming pool was good and we enjoyed chocolate hour. The customer service was excellent. There is a steep hill to walk up to the hotel but we didn't find it difficult to walk, however, others may.
kiwibear
16/12/2022 From Tripadvisor
A great stay!
Lovely welcome! Lovely room though a little small it was comfortable - great bed excellent shower! The chocolate hour in the lobby was fun and lovely that it is free! Breakfast was good but it would be better with more choice - a cooked breakfast is great but I would appreciate vegetables with my eggs and bacon ( love a salad!) - maybe an omelette with cheese and greens ?The service in the hotel was above average. Would definately return.
Wellbeing
Wellness Facilities