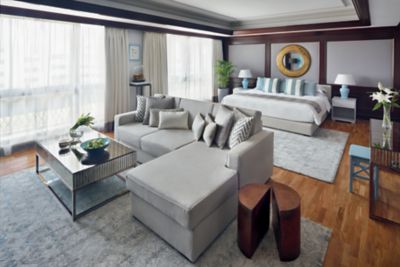 Mövenpick Hotel & Apartments Bur Dubai
Mövenpick Hotel & Apartments Bur Dubai
Give colour to your Dubai visit with a stay at Mövenpick Hotel & Apartments Bur Dubai, situated close to key commercial areas, shopping malls and attractions in Oud Metha, a central business district in Bur Dubai. Several destinations can be reached within 10 minutes, including Dubai Healthcare City, Dubai World Trade Centre and Dubai International Airport.
Make yourself at home in our 255 luxury hotel rooms and suites, or choose one of 57 stylish hotel apartments, with a kitchen and up to three bedrooms. We are pleased to offer complimentary Wi-Fi in all rooms, each thoughtfully designed with its own artworks and decor. Executive Lounge access is included for some rooms.
In our 5-star Dubai hotel you can enjoy everything from North Indian and Lebanese cuisine, to international flavours and poolside refreshments in our seven restaurants and bars, as well as a nightclub. Unwind at the rooftop pool or fitness centre, enjoy a treatment at the salon or simply marvel at the art showcased around the hotel.
Choose the Oud Metha ballroom with its hydraulic stage for spectacular product launches, business functions and unforgettable weddings, or book one of four meeting venues for your Dubai conferences - complete with free Wi-Fi and valet parking.
Restaurants & Bars
The Place to Savour Life
At Mövenpick Hotel & Apartments Bur Dubai, we believe in indulgence done right, treating our guests to deliciously fresh cuisine, abundant treats and flavours that are unmistakably Mövenpick. Our 5 star hotel offers an array of dining options in the heart of Bur Dubai.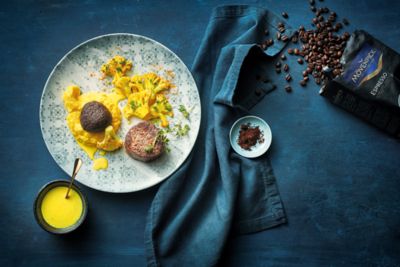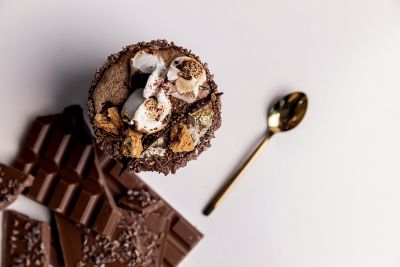 scroll up for previous option
Chocolate Hour
Tick-tock, it's chocolate-o'clock at Mövenpick Hotel & Apartments Bur Dubai. Enjoy up 60 mouth-watering minutes of cocoa indulgence every afternoon, making sure your day's a delicious one.
scroll to show detail options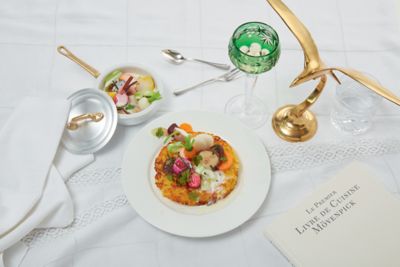 scroll up for previous option
Signature Flavours
Swiss dishes like you've never tasted before, prepared with care and served from the heart in our restaurants worldwide. Experience your taste of Switzerland at the 5 star Mövenpick Hotel & Apartments Bur Dubai.
scroll to show detail options
Facilities & Activities
Where Life Tastes Sweeter
Experience the good life in Bur Dubai at Mövenpick Hotel & Apartments Bur Dubai. From sunny pool days to energising workouts to immersive cultural experiences, there is plenty to do during your stay in Dubai.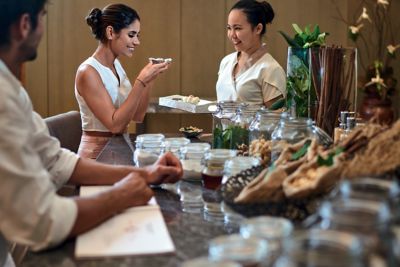 Meetings & Celebrations
Memorable Meetings & Sparkling Celebrations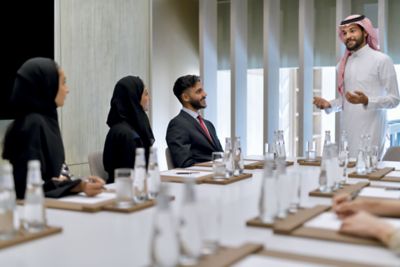 scroll up for previous option
Meetings that satisfy
With enticing meeting and event venues in Bur Dubai and a menu of professional services, the meeting solutions at Mövenpick Hotel & Apartments Bur Dubai are a recipe for success.
Find out more
scroll to show detail options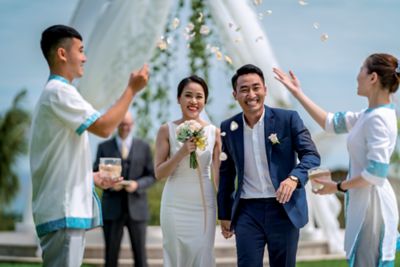 scroll up for previous option
Events bursting with flavour
With a touch of sugar, spice and everything nice, we'll help you celebrate life's rich moments.
Find out more
scroll to show detail options
Location & contact
Location
19th Street Oud Metha, Opposite American Hospital, PO BOX 32733
32733
DUBAI
United Arab Emirates
Reviews
Imran S
28/01/2023 From Tripadvisor
Half board stay at Movenpick Bur Dubai
Just got back having stayed there in January 2023 on a half board basis. Overall it was a very pleasant experience with every member of the staff (with the exception of one individual at breakfast) being extremely kind, helpful and professional. However, having stayed there in November 2019 I must say the standards with regards to breakfast and dinner have dropped significantly. The number of buffet options are far less than they were 3 years ago and the quality of the choices available is also no longer as good with a number dishes being way too salty. Additionally, whilst the apartments are generally up to standard the bathrooms are very dated and in some places have small amounts of mould. I would definitely come back again but the standards with regard to cuisine need to be addressed.
DrAndreHom
16/01/2023 From Tripadvisor
Excellent and well located hotel
Classic hotel, optimally located, well managed with personalized service. Tip: features an enchanting garden lounge for open air shisha accompanied by large screen sport. Competitive pricing for food and drink.
Miller7860
09/01/2023 From Tripadvisor
Movenpick Family Holiday
Great hotel with a wide variety of options for breakfast. Rooms are very big and can accomodate a family 4. The hotel is close to the Dubai frame Burj Khalifa can be seen from the pool area on the roof.
alexander49
05/01/2023 From Tripadvisor
Very good for money it cost
We stayed this hotel after late airplane arriving to Dubai .It is not good enough to pay triple price simply for night in some good resort price , it is better to sleep not far from airport and then check-in in resort hotel .We booked this hotel as Accor member and got all we needed .Hotel has good inner garden restaurant with Arabic cousins and big football screen. The breakfast was rather poor comparing other 5 star hotel in Dubai and crowded , but it was approximately the same you could wait from this price hotel .
RamakrishnanTIyer
25/12/2022 From Tripadvisor
Super awesome stay experience
Hello Readers, Kunal Bhuva from The Globe Holidays, Mumbai struck gold and upgraded our hotel to this awesome 5 Star hotel. We are vegetarians and in less than 100mtrs, Saravana Bhavan exists which was our place for Lunch and Dinner. Entire staff in Movenpick Hotel were Professional, Courteous, Polite, Fast Responders and Knowledgeable. Special shout-out to Front Desk execs naming Denise, Noor and Team. Special shout-out to Admin Team naming Haji M & Bell Boy team naming Kamal and Nixson. Readers, this hotel has 2 restaurants, swimming pool, bar with open garden, discotheque, starbucks, ball room, free shuttle and foreign currency exchange facility. Our entire family loved it. We recommend this place to you.
Frequently asked questions
Mövenpick Hotel & Apartments Bur Dubai is located at Oud Metha Street, the old city centre of Dubai.
Mövenpick Hotel & Apartments Bur Dubai address is 19th Street, Oud Metha, Dubai.
Mövenpick Hotel & Apartments Bur Dubai is in close proximity to the Dubai Frame, Dubai Fountain, Wafi Mall, Dubai Mall and Burj Khalifa.
Mövenpick Hotel & Apartments Bur Dubai provides a free daily shuttle to Dubai Mall and Kite Beach. See our website for our shuttle bus times.
Mövenpick Hotel & Apartments Bur Dubai opened in October 2000, and was extensively renovated in 2019.